It is with great sadness that we inform everyone that Connor passed over the Rainbow Bridge this past January (2013).
"Connor" was a black and red stallion male, with gorgeous effortless side gait. Connor was only shown as a puppy,
when he decided the ring was not where he wanted to be. So he became the house guardian and my constant shadow.
"Connor" goes back to 2xSel.Am.Can.Ch.Nike-Clayfield Andretti ROM/C OFA H/E , Sel.Can.Ch.Cherpa's Cincinati v Woodside ROMC,OFA
and was line bred on AOE.AM.GV.Ch.MarHaven's Color Guard ROM/C,TC,HT,PT,OFA H/E (3 - 3,4)
"Connor" loved long walks, playing ball, chasing ground squirrels and being the center of attention. He was eager to please and eager to learn, although he always tried to put his own spin on things.
But most of all we love sharing our lives with him and miss his presence.
"Connor" gaiting out all by himself at 3years of age (video capture).
Connor at five years of age.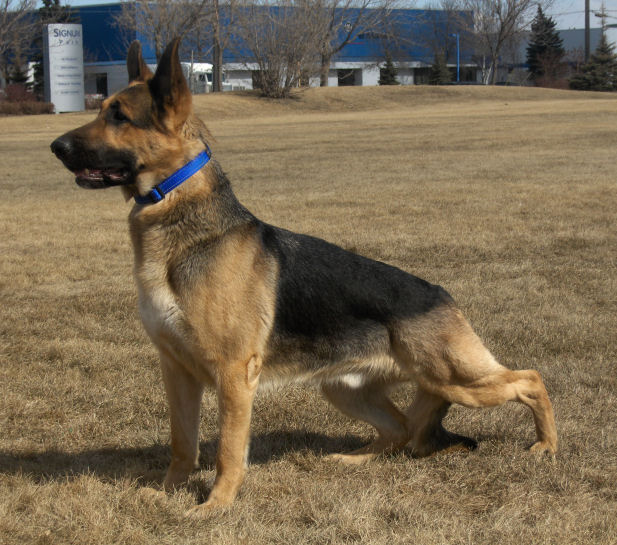 Connor at four years of age.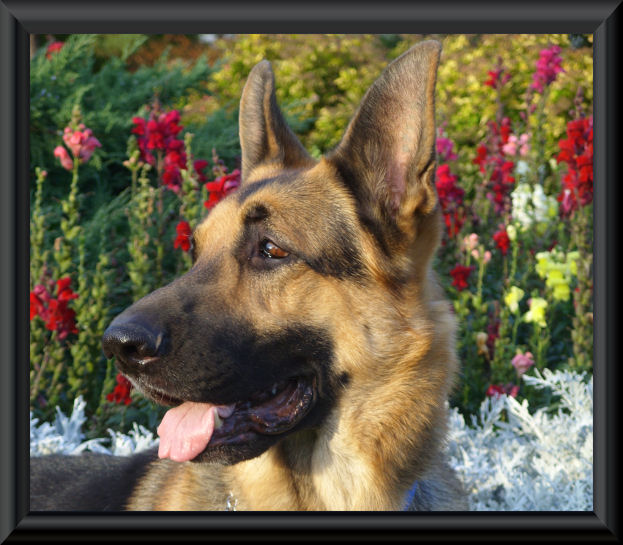 Connor is pictured below at 5 months of age. Click on the photo to enlarge.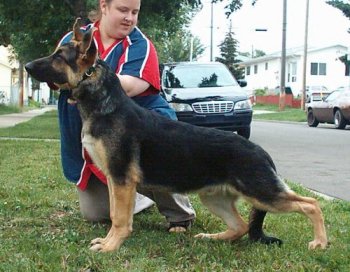 Connor at 12weeks of age.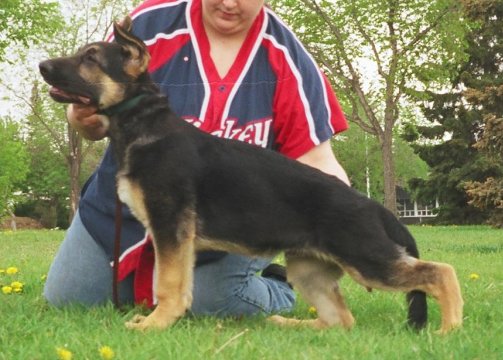 Connor is pictured below at 8 weeks of age.
---

This page has been visited
times.

Copywrite 1997
All Rights Reserved
Updated 2009