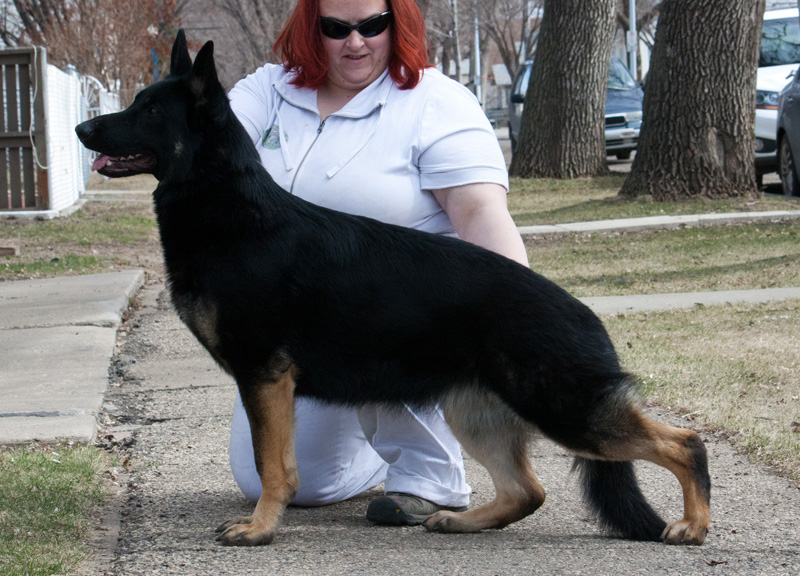 "Molly" came to us from Sunflower Kennels and is co-owned with her breeder Lonna Fisher. She is continuing a long line of Sunflower Shepherds that have called our house "home". Molly finished her Championship just before her 2nd Birthday (handled by Tammy Sawatzky). And at age 2 and half has recently finished her Grand Championship (handled by Richelle Nelson-Turbar Aussies). Molly at 4.5 has her first Champion offspring ( BPIG.Ch.Chilco's Eclipse of Sunflower) handled by Tammy Sawatzky!
2016 has seen Molly all matured and strutting her stuff as a special. Shown twice in Red Deer she picked up two Best of Opposite wins. Shown three days at NACA, she picked up 2 selects. Shown all 4 days at EKC, she picked up 4 selects. We are so proud of our reliable show girl. Molly's final shows this year were a BRCA were she was defeated by her daughter all weekend. Which as sorry as we are to see Molly loose, there is no greater compliment to her than the judges finding her daughter of such quality.
Molly pictured here at NACA, age 4.5 years.
Molly got her name from her pretty pink coloured collar she was given at birth. Right away I started calling her Pretty In Pink. Which is a movie I loved as a child, starring Molly Ringwall. Also her litter has a crime theme, so after some searching (trial and error) we came across books and movies about a Detective Frost...and came up with Sunflower's PrettyInPink Frost.

Click HERE to view Molly's Pedigree
Also see her sire "GCh.Codie's page and dam "Cali's page.
Molly finished her Grand Championship at the end of May/beginning of June at the 2014 Northern Alberta Canine Association Shows. She finished by going 2x Select, 1x Best of Opposite Sex, and 1x Best of Breed (a 5pt GCh win!) with 5 specials entered all weekend!
Molly finished her Championship by going Best of Opposite Sex the first time shown at Battle River Canine Association shows in October of 2013. She then moved up to Specials for the last two shows that weekend, picking up her first 4 Gr.Ch. pts by going BOS two more times.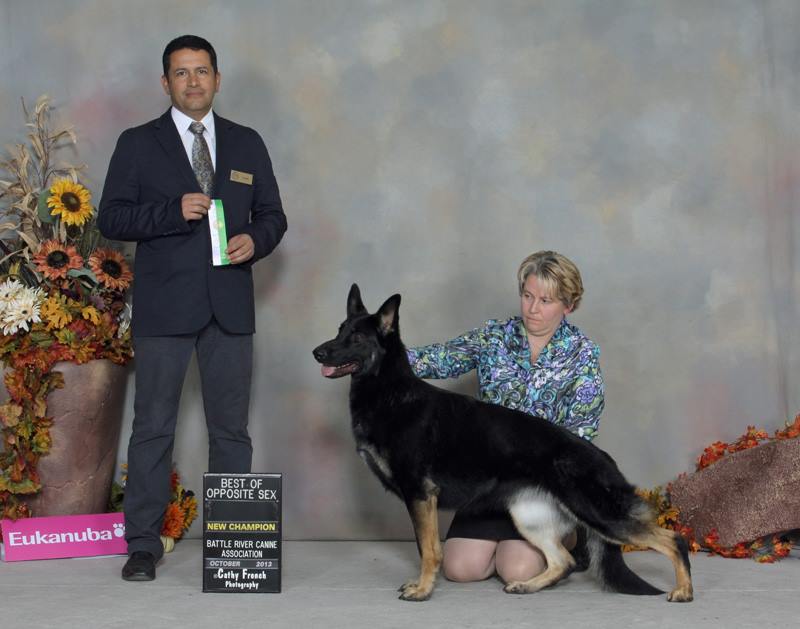 Molly was shown selectively in 2012, earning her first 2 points from the jr.puppy class at the EKC show and taking first place in her specialty class (shown only one day, pictured below).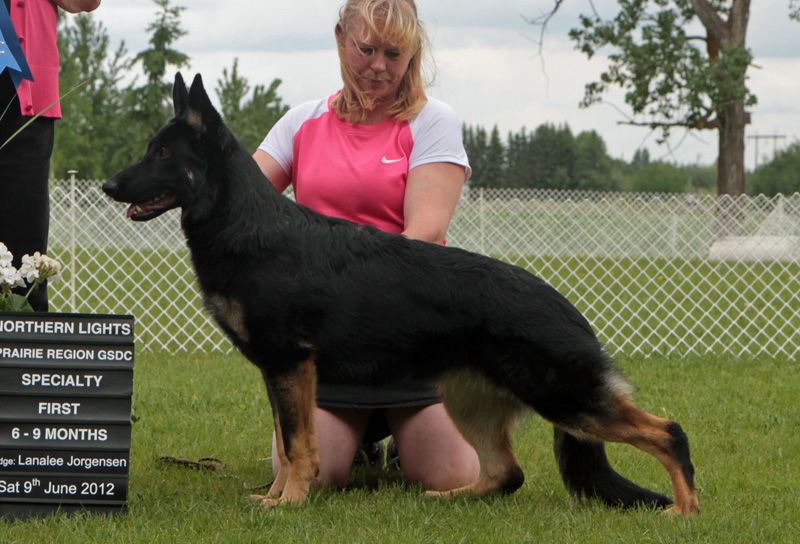 Below are some movement shots of Molly at 2 and a half years of age and the last one at 6 months of age.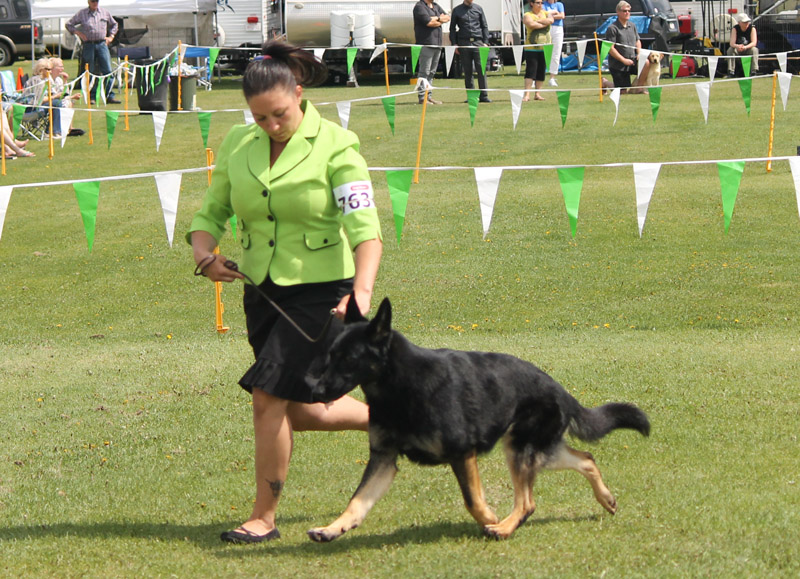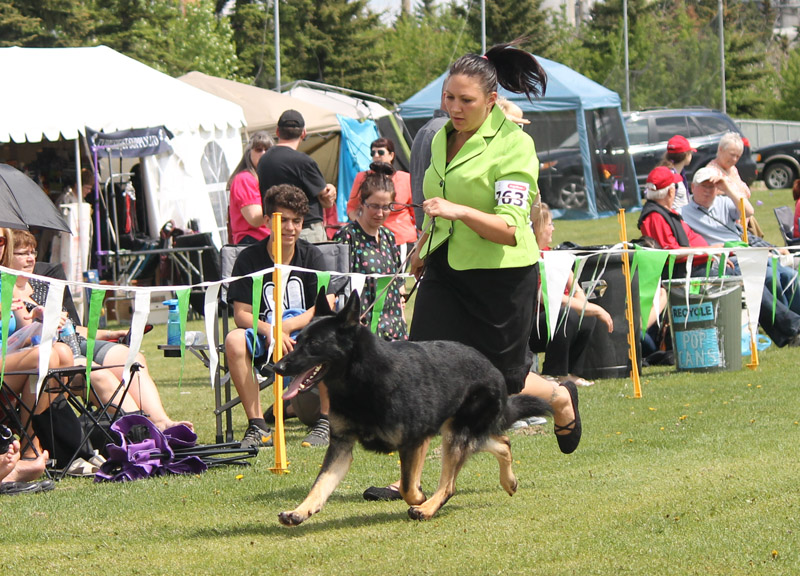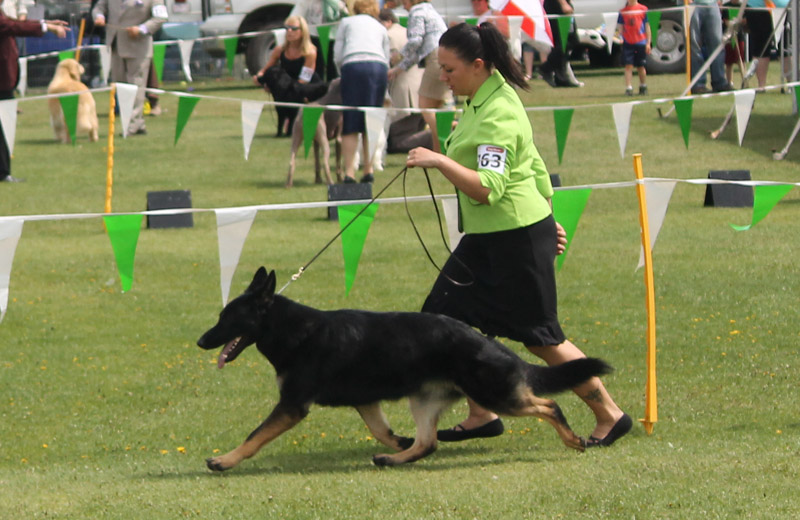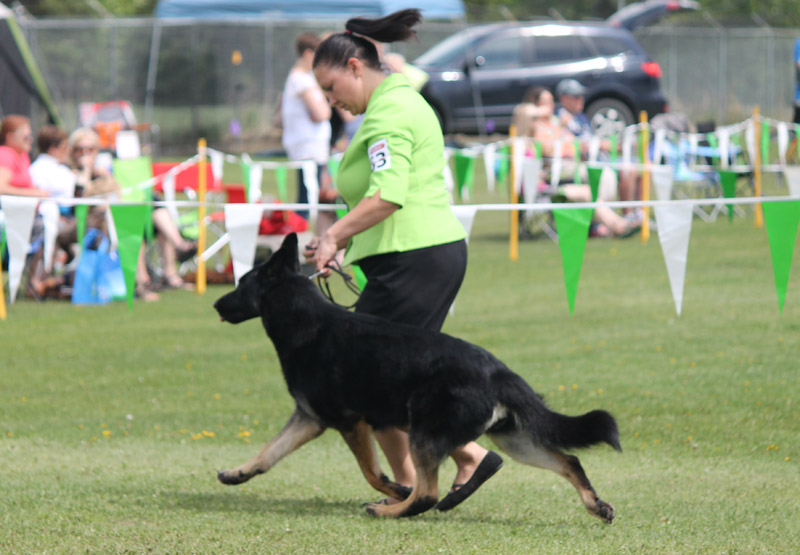 Pictured below: Molly at six weeks of age, showing her potential.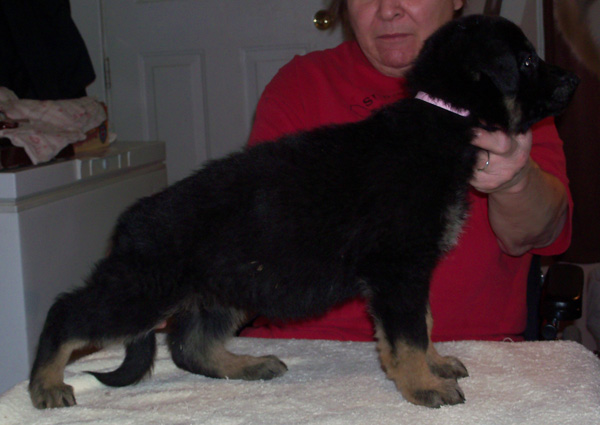 Pictured below Miss Molly, finding the perfect place to grow up. "Isn't this where things grow?"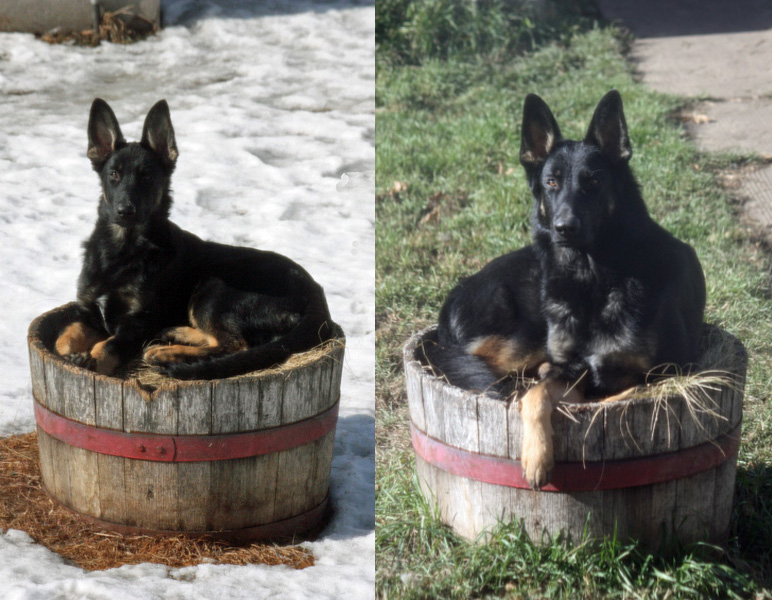 Pictured below Molly "Monkey Doodle" is often found in the "director's" chair outside ringside.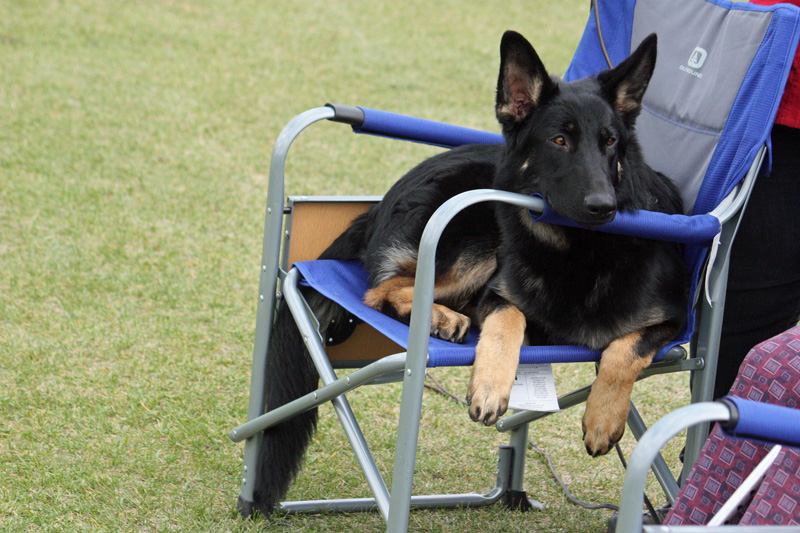 ---

This page has been visited
times.

Copywrite 2012
All Rights Reserved
Updated 2016